Welcome to
Let's par-tea
Tea Parties & Gift Baskets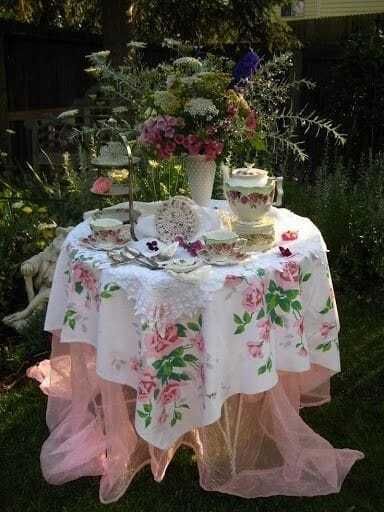 Let's par-tea
Tea Parties &
Gift Baskets
We are located in the heart of Tequesta, FL.  We proudly serve Palm Beach and Martin Counties!  We offer Tea Parties and Gift Baskets for all Occasions, Specializing in Luncheons, Showers, Charity Events, Clubs and much more!   We can create a custom menu to fit your party or event needs.  We only use the freshest and finest Local, Organic and Non GMO ingredients. We're open Tuesday - Saturday from 9:00 am-4:00 pm.  We offer Free Local Delivery!

Let us Host Your Next
Party or Event!
The sky's the limit when it comes to creating an amazing event
for you and your guests at your home or choice of venue.

Call (561) 575-1002 to Book today!



Read some of our Rave Reviews
Customer Testimonials
"Absolutely a true treasure located in downtown Hobe Sound. Original Art done by local artists. Tea Room and a wine bar. Go in for a wine tasting or a delicious high tea. Reservations are a must! Enjoy!"

-Lynn Zophres

"I went with a girlfriend to eat lunch and see what this place is all about. We were pleasantly surprised at how wonderful it is. Now we meet every other Saturday for lunch at the tea room and love looking at the art, etc. I am so happy to have a new venue to eat in Hobe Sound. It is definitely a "girls lunch" place. Thank you for moving here."
- Cynthia Wilby
"Our ladies group met there for our annual Christmas lunch and tea! beautiful table and settings, good selection of tea for each of us and large portions of soup, salads, quiche and yummy deserts! Love that we now have a tea room so close to our homes. Thank You"
- Cindy Resch
"Quaint local tea room with great atmosphere! The quiche was superb! The tea selection was nice. Everything was organic and freshly prepared in a delightful presentation. Each table service is decorated with a unique tea room style decor! Be sure to allow time to browse the local artwork and gift items for sale. I definitely will return!?

- Deanna H.
"Great art displays .. all originals from multiple local artists. The staff are super pleasant and the store open and bright."

- Michael C.
"We had a lovely luncheon to celebrate a friend's birthday and it was a wonderful time. From entrance to the pretty gallery of art, crafts, jewelry, etc - there was a Happy Birthday banner. A short walk to a beautifully set table, and comfy chairs - we all felt like queens as we enjoyed Queen's tea."

- Suzann D.


Call 561-575-1002 or send us a message using the form below.